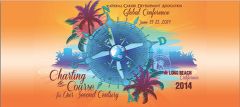 Career Development Social Media Tools to Engage and Connect With Students
Hollandcodes.com is honored to be chosen to be present at the 2014 National Career Development Conference (NDCA) in Long Beach, CA.
Career Development Social Media Tools to Engage and Connect With Students
ABSTRACT: The social media is ... a shift in the way we communicate, the way we share information, and the way we live. (NCDA, 2010) With social media, career professionals reach, engage and connect with students. Attendees learn how to utilize and implement different types of social media applications.
Digital Learning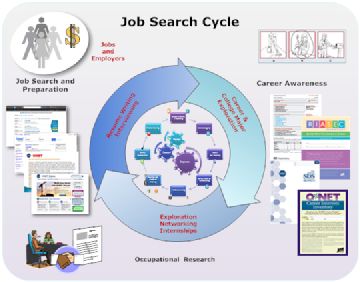 Digital learning is –
Personal and flexible designed to meet the needs of the student
Program that allows students to work at their own pace, according to their competency and mastery levels
Environment that allows anytime, anywhere learning
Atmosphere that promotes sharing and collaboration
Approach that appeals the techno-savvy learners
Components of a virtual center are courses, video lectures, career tests, activity sheets, worksheets, and Learning Management System (or LMS) that are presented virtually so that students can access the resources and tools any time, any where.
Effective Learning Environment
Effective learning methods should be the following factors -
Relevance: Make your learning relevant. Millennials like to connect their lessons to real life. Use of "real," "relevant," and "current" examples.
Relaxed: Millennials prefer a less formal learning environment that allows them to interact informally with the staff and fellow students.
Techno-savvy: Millennials view a professional's ability to effectively utilize technology as an indicator of his or her connectedness to Millennial culture. Tailor services to individuals. A multimedia format is utilized, including podcasts, on-line activities, video, PowerPoint, etc.
Rationale: Provide a rationale for specific policies and assignments
Awareness of Generations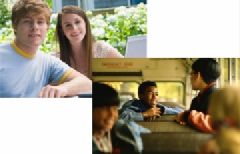 The first key is awareness of generations. Awareness of the generations is necessary to engage, connect, and network with students. There are different learning and social media strategies and technique that facilitate engagement with students.
Millennials and Generation Z
The latest Census reports that Americans 18-34 make up 23 percent of the U.S. population. Some characteristics for the generations -
Technologically sophisticated: Digital natives, Native speakers, Nets, Internet generation, iGeneration and Nintendo digital generation
Optimistic: Generation Y and Sunshine generation, an inclusive and hopeful generation
Generation C: Connected, communicating, content-centric, computerized, community- oriented, always clicking
Social Media
Social Media Tools are used to engage, connect, and network with students and employers. Social media tools are mobile and web technologies, e.g. Facebook, Linkedin, and Twitter.
Media technology promotes social networking, using already existing contacts to meet new people as potential social or business links.
According to Michael Wu, Ph.D., two major types of media tools:
Media Technology helps us -
Generate highly powerful traffic
Promote your products
Access to customer's feedback
Announce new products or services
Discover your customers' preferences
Review the examples, highlights, descriptions, illustrations, and contact information for these applications -
Expanded Free Download Library
Low Cost Downloads
FAQs
Member Web Pages
Store (Product Discounts)
Social Media Resources -
Resource One: Blogs - Blogger and Wordpress
Resource Two: Facebook
Resource Three: Linkedin
Resource Four: Pinterest
Resource Five: Twitter
Resource Six: Evernote - note taking and archiving software
Resource Seven: Delicious
Resource Eight: Issuu - digital publishing platform
Resource Nine: Prezi - cloud-based presentation software
Resource Ten: Scribd - web and mobile device online library
Resource Eleven: Slideshare - document, PDF, video and webinar
Resource Twelve: Infographics - highly visual presentation tool
Resource Thirteen: Wordle - word cloud generator software
Resource Fourteen: Powerpoint
Resource Fifteen: Lino Resource Sixteen: Powtoon Resource Seventeen: Constant Contact